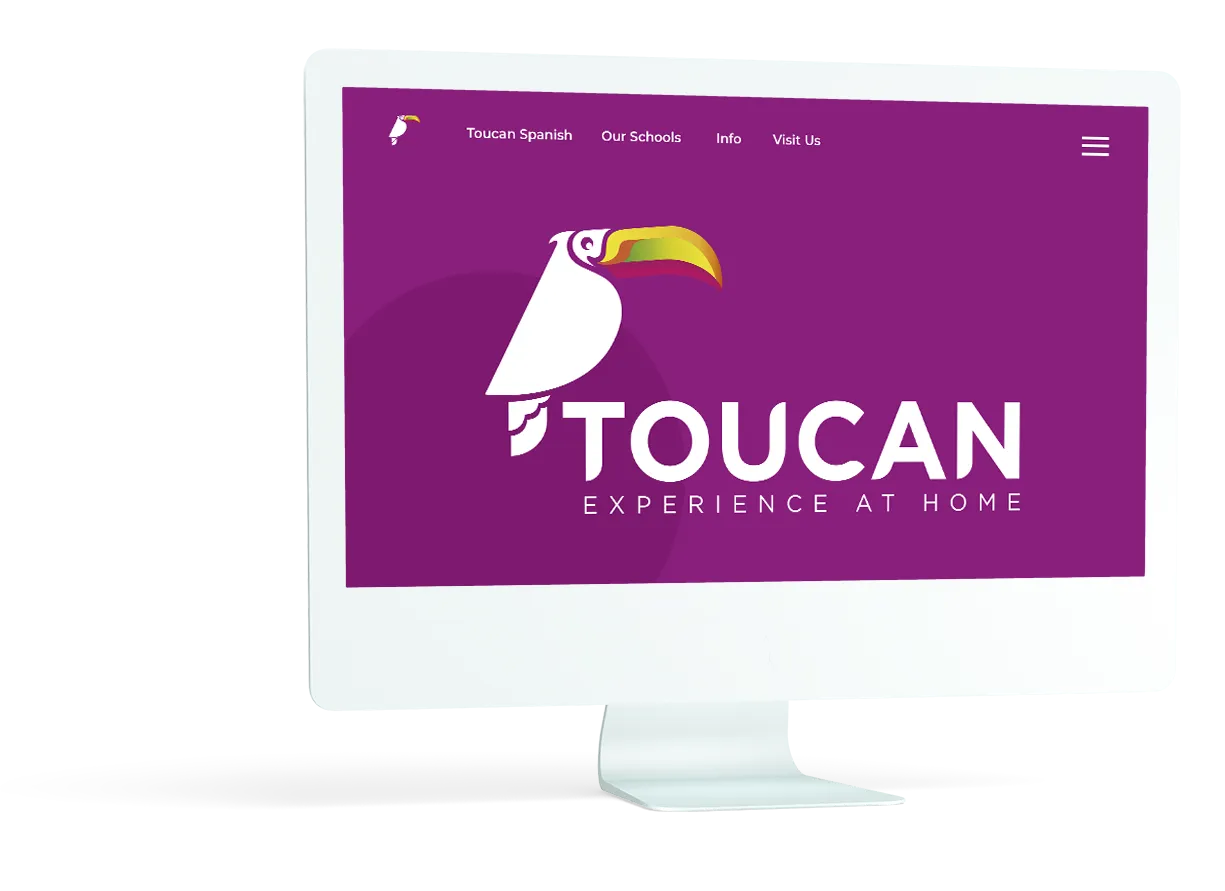 The Toucan Experience at Home
If you want to learn Spanish but can't come to Colombia, let Toucan Spanish come to you.
Our dedicated team of online Colombian Spanish teachers are ready to assist you in your language learning journey, all from the comfort of your own home, at a time that fits seamlessly into your schedule.
We pride ourselves on providing personalized one-to-one classes tailored to meet the unique needs of every student. Whether you're a beginner or already have some knowledge of Spanish, our experienced instructors will adapt their teaching style to ensure you make the most of your learning experience.
Take to the sky. Start your language adventure today!
Advantages of Learning Spanish Online
What are the advantages of online classes?:
Convenient & Flexibility: Online classes offer the flexibility to learn Spanish from anywhere in the world, at any time that suits your schedule. This is particularly beneficial if you have a busy lifestyle or cannot commit to overseas travel due to work, study, family or other commitments.


Personalized Learning Experience: Online Spanish classes can be tailored to meet individual learning needs. Students can choose their preferred pace, focus on specific language skills or areas of interest, and receive personalized attention from instructors. This flexibility allows learners to progress at their own speed and focus on areas that require more attention.


Cultural Immersion: While studying in Colombia provides an immersive cultural experience, online Spanish classes can still incorporate cultural elements, as you will be learning with native speakers who are keen to share their Colombian culture.


Continuous Learning: virtual Spanish classes allow for continuous learning without the limitations of physical location. You can start your Spanish language education before travelling to Colombia or even after returning home from Colombia (or any other Spanish speaking country).


Supplement your studies: Perhaps you're learning Spanish at college or university but need additional classes, someone to practice with or simply want to learn to hear different accents, you can achieve this with online classes.
Toucan's Online Spanish Classes
Our online Spanish classes are always one-to-one unless you want to study with a friend, colleague or family member.
You can book classes in packages of 5, 10, 20 or 40 hours, or more upon request.
We recommend one or two hours a day Monday to Friday for maximum effect, however classes can be scheduled with some flexibility