Learn Spanish in Medellin
Perfect for travelers & digital nomads
Learn Spanish in Medellin
If you're looking to learn Spanish in Medellin, Toucan Spanish School Medellin offers the following type of Spanish classes.
Group Spanish Classes
Private Spanish Classes
Couples Spanish Classes
Classes start every week of the year.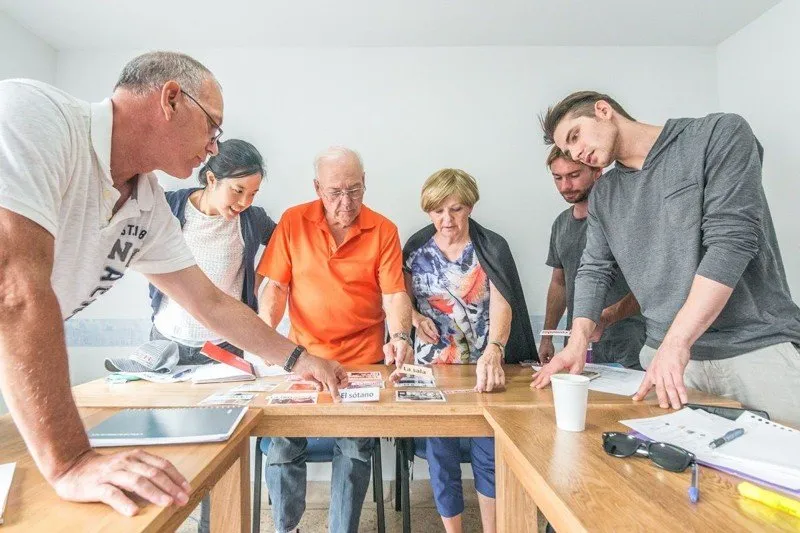 Group Spanish classes offer a dynamic and engaging learning environment, perfect for those seeking an interactive & social language learning experience. Classes generally consist of 3 to 7 people.
At Toucan Spanish, we understand that connecting fellow language learners can enhance the learning process and create a supportive community. Our group Spanish classes in Medellin provide the opportunity to learn alongside like-minded individuals, exchange ideas, and practice conversational skills in a fun and collaborative setting.
After class join in Toucan's weekly cultural and Spanish immersion activities with your classmates (optional).
The Toucan Spanish course is designed to take your language skills from zero to hero. Whether you're planning to travel, live, or work in a Spanish-speaking country, our classes will provide you with the necessary tools and confidence to navigate any situation.
Our Spanish classes follow the guidelines set by the Common European Framework of Reference for Languages (CEFR), which ensures that you'll progress through levels A1, A2, B1, B2, and beyond. This structured approach allows you to track your progress and effectively develop your speaking, listening, reading and writing abilities.
At Toucan Spanish the emphasis is on practical day-to-day Spanish. We understand that your goal is to be able to communicate effectively in real-life situations, making yourself understood and being able to understand others, whether in person, on the phone or texting with your new friends. 
Note: You'll be given a level placement test before starting to determine your level of Spanish. If you're a total beginner you'll start in week 1.
Book at little as 1 week
Perfect for beginner to intermediate levels
20 Hours per week
4 hours daily Monday to Friday
Usually 9am to 1pm
Classes start weekly
Cultural activities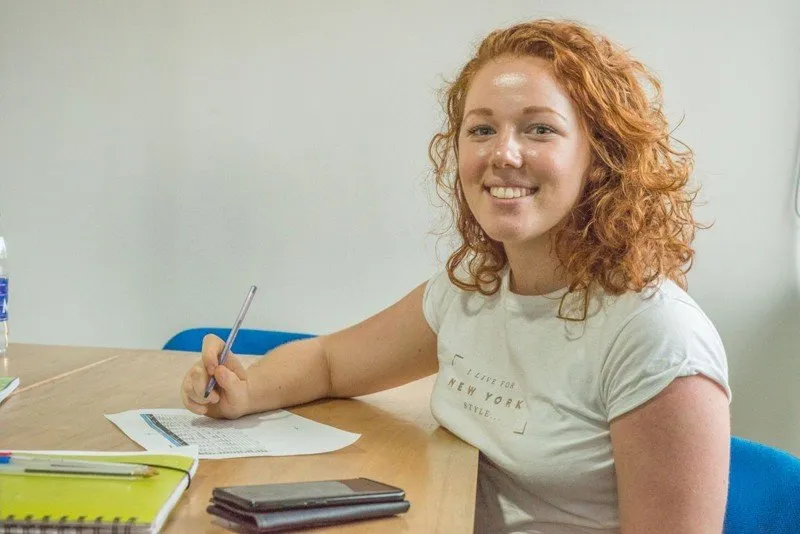 Private Spanish lessons offer the ideal solution for individuals seeking to accelerate their learning process or students who prefer a more personalized experience.
At Toucan Spanish, our private Spanish lessons provide the flexibility to study at a time that suits your schedule, allowing you to balance your language learning journey with your work & travel commitments.
With one-on-one attention from our experienced instructors, you can maximize your learning potential and make significant progress at your own pace.
We also offer Online Spanish Classes.
Whilst group classes are great for beginners, offering the benefit of social interaction and shared learning experiences, years of teaching experience has taught us that everyone is different. There comes a point when students benefit significantly more from individual attention and customization, usually once a student hits the intermediate or advanced levels.
For this reason, if you're at a competent Spanish level we usually recommend you switch to Private Classes.
We usually recommend 2 hours of private Spanish classes in Medellin per day. In 2 hours of private classes you'll lean the same as 4 hours in a group class. The bonus is that you'll have 2 hours a day extra to study in your own time, practice with locals, go sightseeing in Medellin or work online.
Personalized 1-2-1 Spanish classes in Medellin
1 or 2 hours a day
Usually scheduled 2-4pm, 4-6pm or 6-8pm

Customized to your individual goals & learning style

Perfect for students at all Spanish levels, especially intermediate to advanced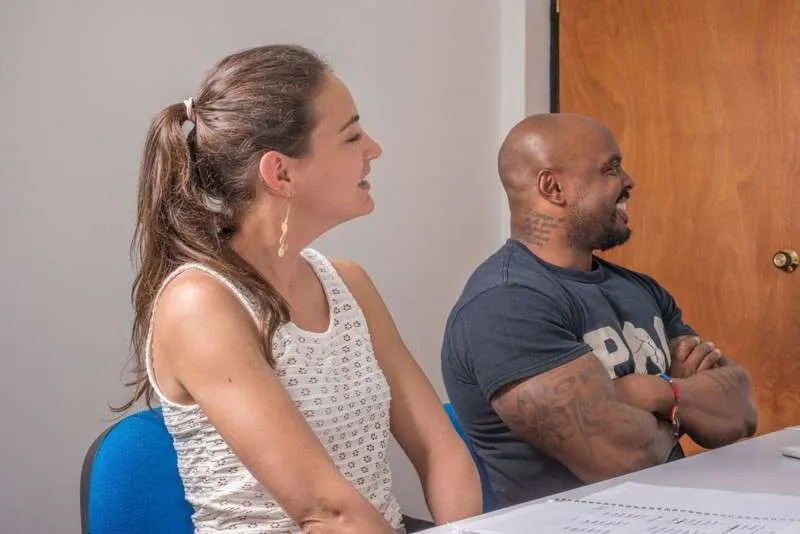 Couples Spanish Classes are the perfect option if you're studying with a partner, friend or family member and prefer not to be in an open group or in separate private classes. A standard Couples Class is designed for 2 or 3 people but we can create larger private group classes upon request.
 To get the most out of this class type, everyone needs to be at the same Spanish level.
Small classes just for 2 or 3 people
Monday to Friday
2 or 4 hours a day

Customized to your individual goals & learning style

Perfect for students at all levels